With International Layout, AISWEI Actively Opens up the Vietnamese Market
On September 25-26, the Vietnam Solar Power Expo 2019 was held in Hanoi, Vietnam as scheduled. The Exhibition is the only solar energy exhibition with official background supported by MOIT, VCCI and VEA.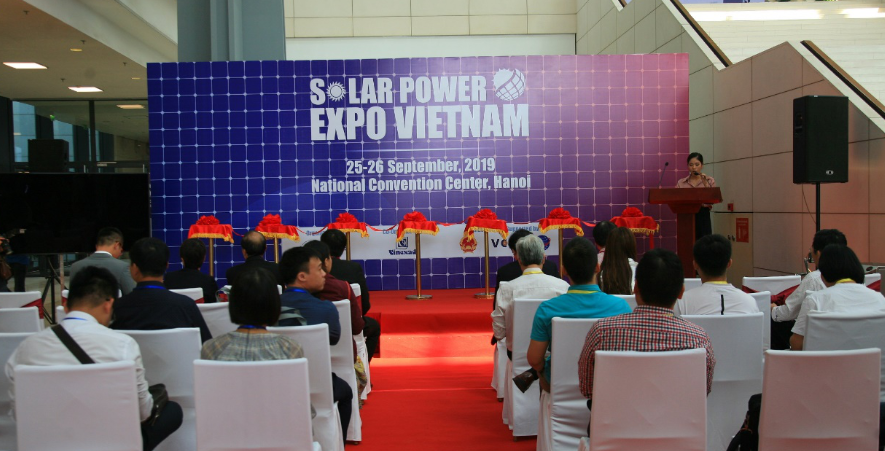 Abundant Resources, Policy Stimulation, New Opportunities for Vietnam's Industry

As more attention is paid to the environment and climate change in the world, Vietnam along "the Belt and Road" has good economic and natural conditions for photovoltaic development due to economic growth, the growing demand for electricity, sunshine duration of 1600-2700 annual sunshine hours and average illumination quantity of 4-5KWh/m2.
 
In the first half of 2017, the Vietnamese government issued the Photovoltaic Industry Development Promotion Mechanism No.11/2017/QD-TTg, which subsidizes the Grid-connected Project (which includes all projects other than roof-mounted types) and Roof-Mounted Project, and also includes provisions for tax relief.
 
On July 5, 2019, TrầnTuấnAnh Minister of MOIT, signed and published the QD-BCT Decree No. 2023 on approving the resolution on roof-mounted projects, stating that the objectives of Vietnam's renewable energy plan 2030 and the vision of a new energy plan by 2050 would be achieved through roof-mounted solar projects. The Decree also sets a target of completing 100,000 roofs by 2025, with a total capacity of 1 GW.
 
Therefore, with the strong stimulation of local government policies, Vietnam faces a major outbreak of the photovoltaic market, with a total capacity of more than 4GW in the first half of 2019, and there is a huge potential for future household photovoltaic projects.
 
Based on Its Accumulated Strength, AISWEI Actively Opens Up the Vietnamese Market
 
Since its independence from SMA Group in Germany through MBO in April 2019, AISWEI continues to maintain in-depth cooperation with SMA Group in technology, service, procurement and manufacturing, as well as operates its original business independently and continuously expands and develops its new businesses, products, technologies and markets. It establishes its own brand AISWEI (AISWEI brand for overseas market), utilizes 38 years of technical inheritance of German SMA Group, 7 years of German-style lean manufacturing and quality management concept, as well as 12 years of successful experience in overseas markets, expands the domestic photovoltaic market, actively carries out the layout of the international market, explores and opens up the new market highlands.
 
AISWEI has a full series of 1 kW to 80 kW photovoltaic grid-connected inverters with annual production capacity up to 3 GW. The inverter products have been sold to dozens of countries and regions. The Zeversolar inverters have a high reputation in most European countries (Germany-centered), Australia, India, South Korea, Mexico, Taiwan and other countries or regions.
 
Through this Exhibition, AISWEI focuses on promoting AISWEI brand products for household use and industrial and commercial application scenarios, and actively discusses and interacts with local excellent agents, developers and project parties to meet the growing demand of Vietnam's photovoltaic market with higher quality, higher efficiency and highly competitive products, thus contributing to the healthy and sound development of local renewable energy.