First Solplanet webinar Australia great success
The Solplanet webinar 'Latest Generation Inverter Technology' was held by Smart Energy Council and Solplanet on 4th June.
Guest speakers including Geoff Bragg, Vice-Chair of Solar Energy Industries Association, name of secretary, Secretary at Smart Energy Council, and Glen Morris, who is the General Manager at SmartEnergyLab discussed the development of inverter technology and applications.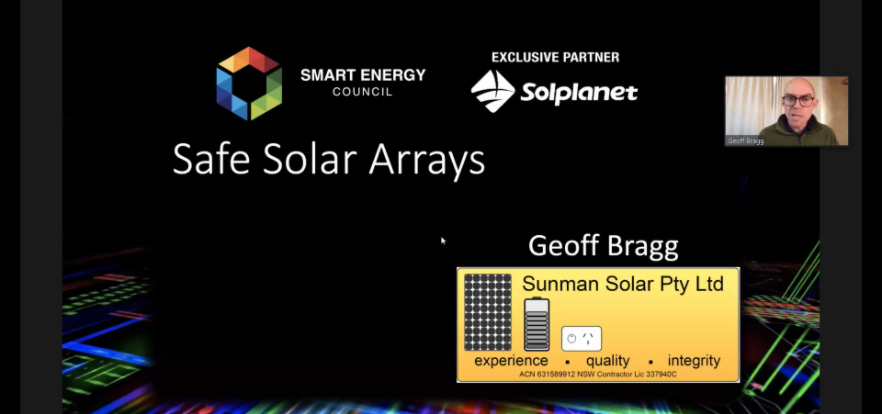 Speaking first, Geoff introduced the importance of 'Earth Fault Alarm' in a solar system and gave more details about how the Solplanet inverter responded to it. 
Then Peter Geeves, country manager of Solplanet in Australia presented important information about the brand and the features of inverters, as well as the cloud-based monitoring app.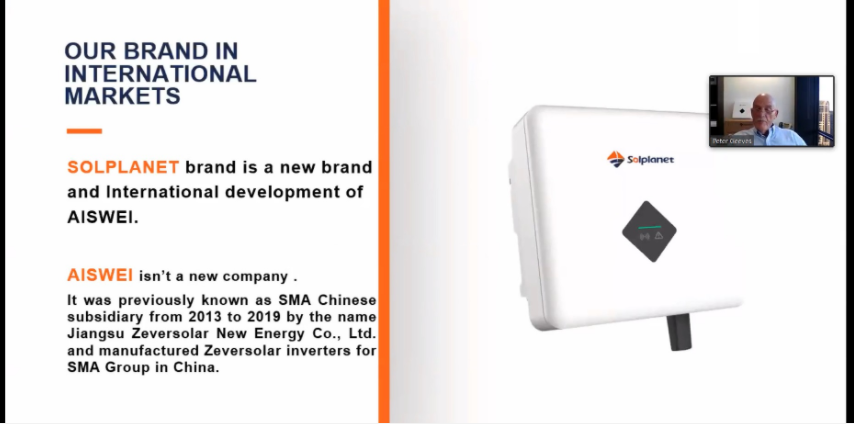 After that, Rita Ren, sales manager at Solplanet, showed everybody the new office and headquarters in Suzhou. Additionally, she did a video walkthrough of the high-tech automated production plant in Yangzhong city, focusing on quality control measures. 

After the company and products introduction, Glen Morris gave a technical and professional presentation about the current solar system, including the new requirements for Distributed Energy Resources (DER) from AEMO, the new standard for battery installation, preparing for updates to the forthcoming inverter standard and the reason that AEMO won't turn off the solar inverters.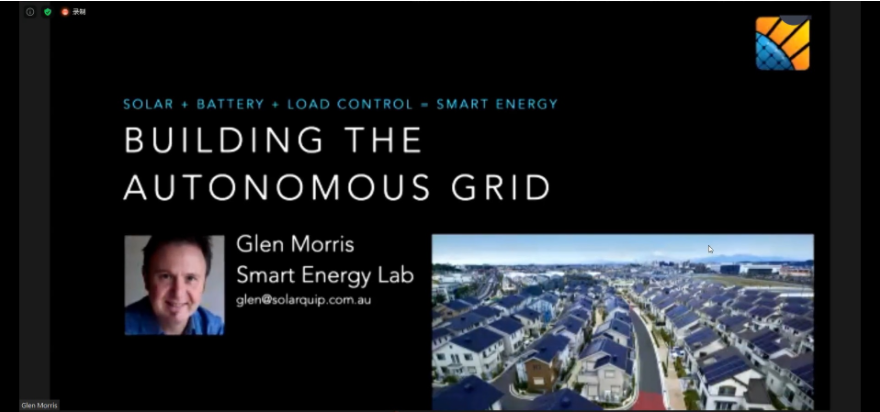 Whilst he has not fully reviewed our inverter yet he did say that based on first impressions they look good.
To wrap up, John Grimes, CEO of Smart Energy Council, hosted and chaired the webinar and conducted a panel discussion/ Q&A session to answer all technical questions, of which there were quite a lot.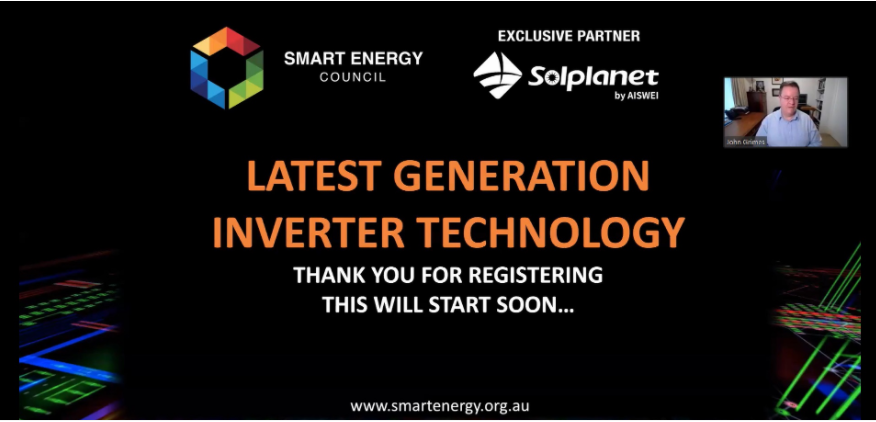 During the one-hour webinar, everyone got a better understanding of AISWEI and its Solplanet brand inverters. 

Solplanet photovoltaic inverters are developed and made in compliance with German quality standards at the high-tech production sites by development and manufacturing company AISWEI. AISWEI, also formerly known as SMA's Chinese subsidiary,  is successfully manufacturing high quality and reliable products for renowned brands as SMA since 2017 and previously for Zeversolar since 2013. In April 2019 AISWEI became an independent research, development and manufacturing company. In 2020, AISWEI introduces its Solplanet brand of high-quality reliable products for the international market.

Today, solar already plays a critical role in the energy resources and  Solplanet believes that the future of our planet relies on solar. As a matter of fact, all of nature relies on the Power of the sun., Moving forward we will provide premium inverters to the solar industry and make a great contribution to our planet.