Solar Nederland B.V. Becomes Sales Partner of Zeversolar
Cologne, August 21, 2017 – The leading Dutch sourcing and services company Solar Nederland B.V. is adding the inverters from Zeversolar to its supply range. Customers of Solar Nederland will be supplied directly from the warehouse in Alkmaar en Duiven, which considerably reduces delivery times to the Benelux countries. In Belgium, the inverters will be sold actively by Claessen ELGB.

Devices tailored to Benelux countries

In the Benelux countries, Zeversolar supplies inverters with an output of up to 33 kW, with the range focusing on power classes from 1 to 10 kW. Demand for inverters with a power of 1 to 3 kW is especially high in the Netherlands. Their passive cooling system with noise emissions below 15 dBa makes the Zeversolar models extremely quiet and thus also suitable for peaceful living spaces. The inverters also feature a LAN interface and a WiFi module, which enable smooth and convenient monitoring.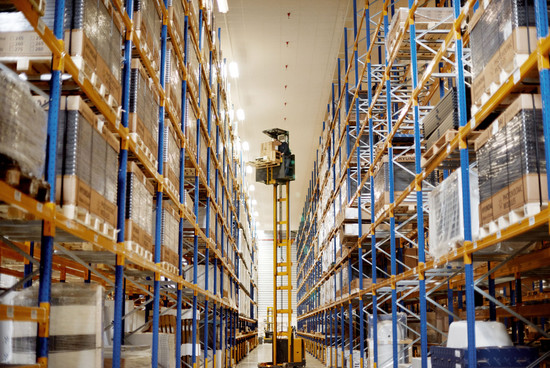 Solar Nederland Warehouse in Alkmaar en Duiven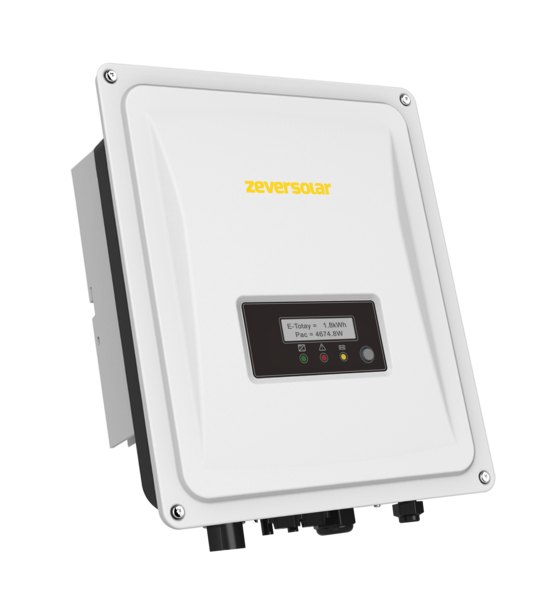 Zeverlution 3680 Inverter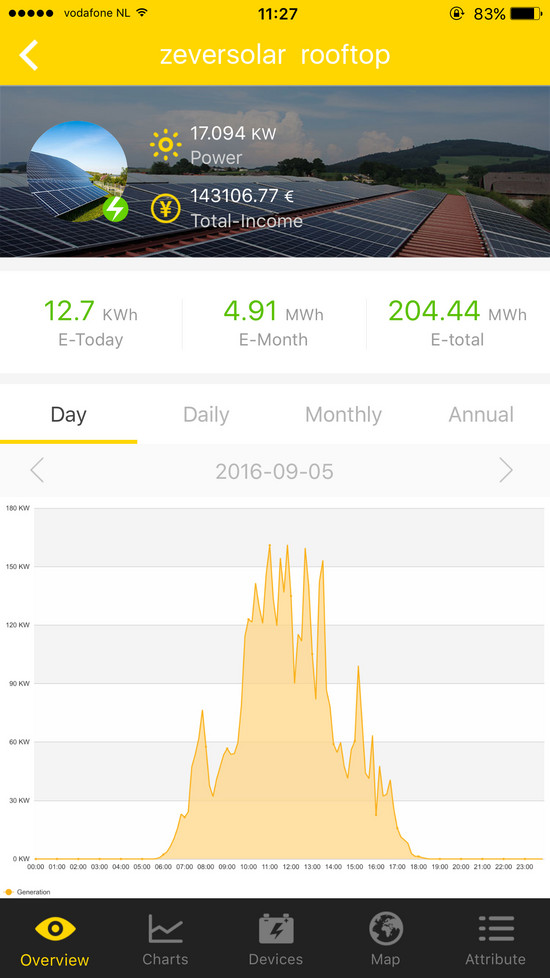 Zevercloud App

Frank Versteeg, Zeversolar sales manager for Benelux: "Zeversolar provides affordable and reliable inverters. Besides well thought out devices we offer customers a fast service throughout Europe as well as skilled, local trading partners."

Free online tool, Zeverplan, makes it easier to plan PV systems

For flexible online planning of PV systems, Zeversolar is now supplying its free tool Zeverplan (www.zeverplan.com) also in Dutch and French. Installers can use Zeverplan to plan, save, edit and compare projects. Users also have access to global weather data and a module database, which is updated on a monthly basis.

About Solar

Solar Group is a leading sourcing and services company. The core business centres on product sourcing, value-adding services and optimisation of our customers' businesses. Solar Group is headquartered in Denmark, generated revenue of approximately DKK 11.1bn in 2016 and has more than 3,000 employees. Solar is listed on Nasdaq Copenhagen and operates under the short designation SOLAR B.
www.solar.eu

About Zeversolar

Zeversolar is a subsidiary company of the leading inverter manufacturer SMA Solar Technology AG. The company, which was founded in 2007, manufactures reliable and low-cost photovoltaic inverters characterised by their high quality and durability. Zeversolar has branch offices in Germany and Australia and more than 290 employees. Zeversolar's European service centre is located in Germany.

www.zeversolar.com

Press Contact

Sunbeam Communications, German Lewizki, Tel. +49 30 2218382-50, lewizki@sunbeam-communications.com