Solplanet at Intersolar South America 2021
Intersolar South America is the leading LATAM exhibition on solar energy, and part of an
impressive innovation hub called Smarter E South America, which took place last 18-20th
October in São Paulo Brasil.

This was, let's say, our official introduction to the exciting and rapidly growing Brazilian PV market, and a general peek into the amazingly growing Latin American context.

We have no words to describe how grateful we are for the warm welcome and overwhelming interest in our full range of residential and commercial photovoltaic inverters. Solplanet's products are now available in Brazil, and our robust award-winning design caught the eye of several distributions and installation companies since reliability is a feature of great importance for outdoor installations in the tropical climate of the southern giant.

Both governmental and private initiatives in Brazil draw an exciting and bright horizon through the integration of large-scale energy production from renewables, a logical and reasonable bet from a sun-drenched region with a mission to protect and maintain one of the world's richest and diverse natural environments.

We are glad we were there, we enjoyed meeting you all. Brazil, this is the beginning of a great relationship with Solplanet. Até Já!.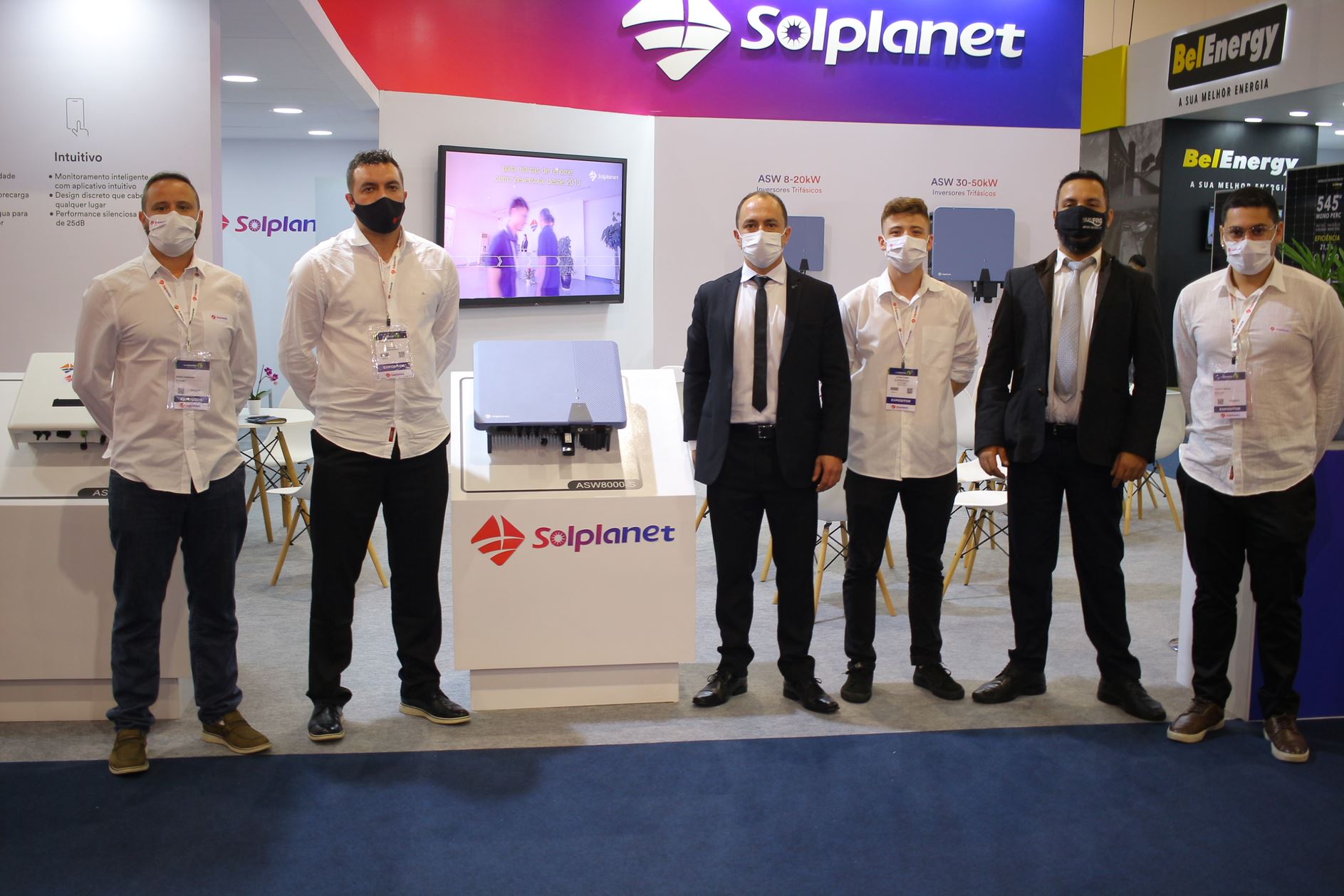 About Solplanet

The future is solar for everybody

At Solplanet, we are driven by a simple idea: solar for everybody. That's why our products are easy-to-install, reliable, and user-friendly.
Solplanet photovoltaic inverters are manufactured in compliance with international high-quality standards. You can depend on Solplanet

Solplanet is a brand of AISWEI, which has been manufacturing inverters since 2007. AISWEI, also formerly known as SMA's Chinese subsidiary, successfully manufactured high-quality and reliable products for renowned brands like SMA since 2017 and Zeversolar since 2013. Today AISWEI is an independent research, development and manufacturing company. A recent equity restructuring puts AISWEI on a particularly strong financial footing within the industry.

Solplanet makes things easy

We strive to create the best possible experience for distributors, installers, and end-users. That's why our products are easy to install, reliable, and user-friendly.

Solplanet – we make solar for everybody

For further information please contact:

info@solplanet.net
www.solplanet.net