SNEC 2019 Newsletter | New Products Release, Powerful Alliance, AISWEI Hands in Hand with Three Strategic Partners
Company News April 6, 2019
On June 4, the 13th (2019) International Solar Photovoltaic and Smart Energy (Shanghai) Conference and Exhibition of SNEC was held in Shanghai New International Expo Center.

Ⅰ
Cooperation signing
On the same day, the signing ceremony between AISWEI and Risen, AISWEI and TÜV Rheinland, AISWEI and Inner was successfully concluded in the presence of friends from the photovoltaic industry. As a new milestone in the history of the development of AISWEI, the strong cooperation between AISWEI and its partners will bring new opportunities and development momentum to both sides of strategic cooperation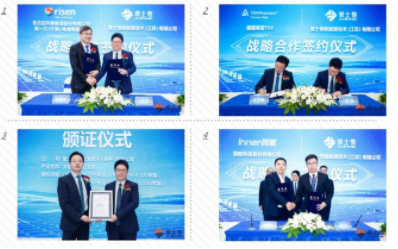 Figure 1: Zhang Yong, President of AISWEI, signed the strategic cooperation agreement with Qiu Chengfeng, Director of Risen and General Manager of Energy Storage Division; Figure 2.3: Mr. Zhang Yong, President of AISWEI, signed the strategic cooperation agreement with Mr. Li Weichun, General Manager of Greater China Solar Services Department, TÜV Rheinland, and TÜV Rheinland granted VPC Certificate to AISWEI; Figure 4: Liu Fei, Vice President of Sales Department of AISWEI, and Zhu Enlai, General Manager of Inner Technology Co., Ltd. signed the strategic cooperation agreement

Ⅱ
New Product Release
On the afternoon of June 4, the launch ceremony of new AISWEI products was held. The new generation ASW20K-LT inverter launched will take the power generation maximization, safety, ease use, easy maintenance, high reliability and high performance-price ratio as the key design considerations, and strive to meet the key needs of users. New products have been upgraded in key technology; the 100% design of non-unpacking power distribution is adopted. It adopts screen-free design and innovatively uses LED energy bar and near-field APP alternative, which greatly improve the use and maintenance of photovoltaic power stations. This new product inherits the consistent German quality gene, for maintaining high stability, high online rate advantage, giving consideration to high cost performance, and trying to achieve photovoltaic grid parity in Chinese market.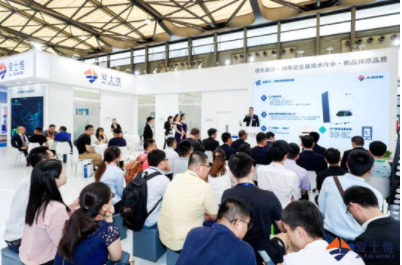 Ⅲ
Technology Forum:
At the same time, the Forum on System Balancing Components and Efficient Operation and Maintenance of Power Station, held at the Kerry Hotel Pudong, the sub-venue of SNEC, is also being held. Wu Shengwen, Vice President of Product Technology of AISWEI, was invited to deliver a speech on the topic of high-quality genes of inverters. General Manager Wu said that AISWEI (formerly SMA China) will continue to follow the SMA Group's quality standards and control processes in product development and manufacturing, share some key technology and patents with SMA Group for mutual benefit, and follow the SMA Group's service concept, specialization, standardization and process-oriented product services. After its independence from SMA Group, AISWEI, with 38 years of SMA Group experience and 13 years of domestic inverter experience, will respond more flexibly to market demand with cost advantages of Made in China.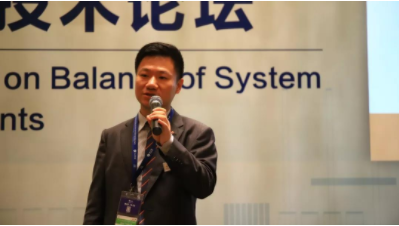 Ⅳ
A Glimpse of the Exhibition





AISWEI, in conjunction with colleagues in the industry, presents you with a feast of the photovoltaic industry. Let's review the wonderful moments at the scene.