AISWEI Wins the SNEC 2019 Top Ten Highlights Award
On June 6, SNEC 2019 "Top Ten Highlights" Award Ceremony was held in Shanghai New International Expo Center. As one of the important contents of SNEC Photovoltaic Conference and (Shanghai) Exhibition, the sponsors of the Shanghai SNEC Exhibition have determined the list of winners through strict evaluation and screening. AISWEI won the Megawatt Emerald Award for its ASW15K-LT/20K-LT inverter, marking a successful conclusion to the exhibition.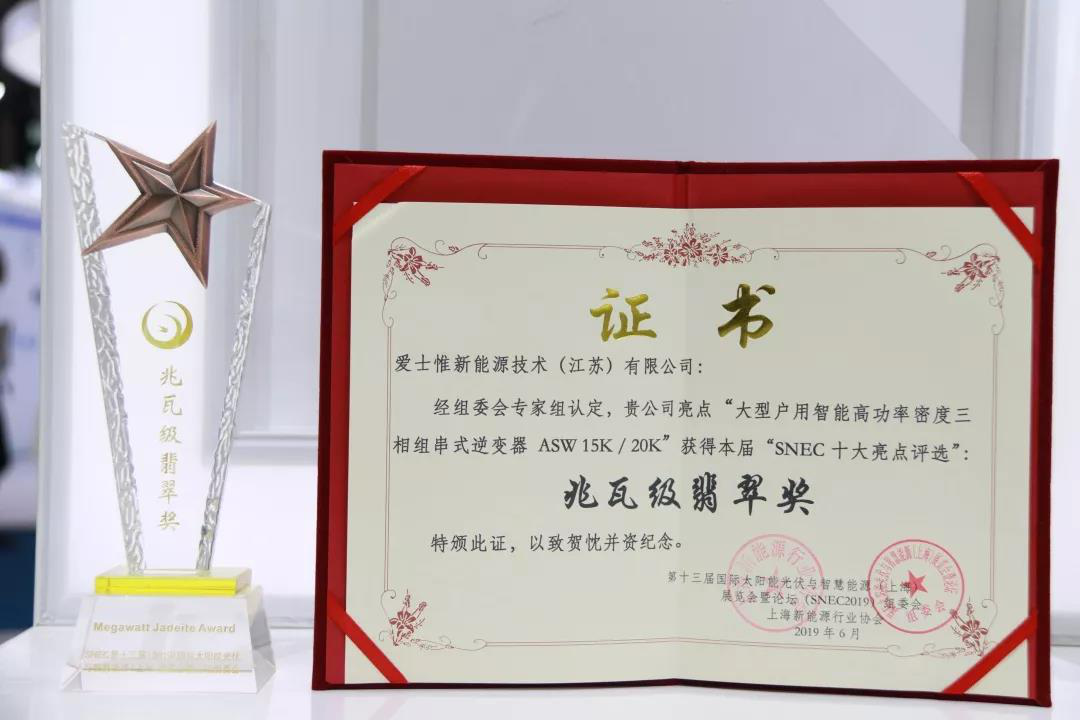 Photovoltaic grid parity era is slowly opening the door, cost reduction and efficiency increase has become the common pursuit of the photovoltaic industry. Inverter is treated as the key equipment in photovoltaic system, and the innovation of inverter technology is regarded as the most important. Under this background, AISWEI timely developed and launched a new generation of ASW15K-LT/20K-LT, which inherits the consistent German technology and standards, maintains the advantages of high stability and high online rate, takes into account the high cost-performance ratio, and tries to achieve photovoltaic grid parity in Chinese market.

As an inverter company, AISWEI pays attention to research and development and technology upgrading, and invests more than 10% of the total profit in research and development each year. AISWEI adheres to the tenet of high standards and strict requirements, fully considers the service life of each component, thus producing high-quality and high-reliability products, and can move forward steadily in the photovoltaic industry with rapid technological iteration.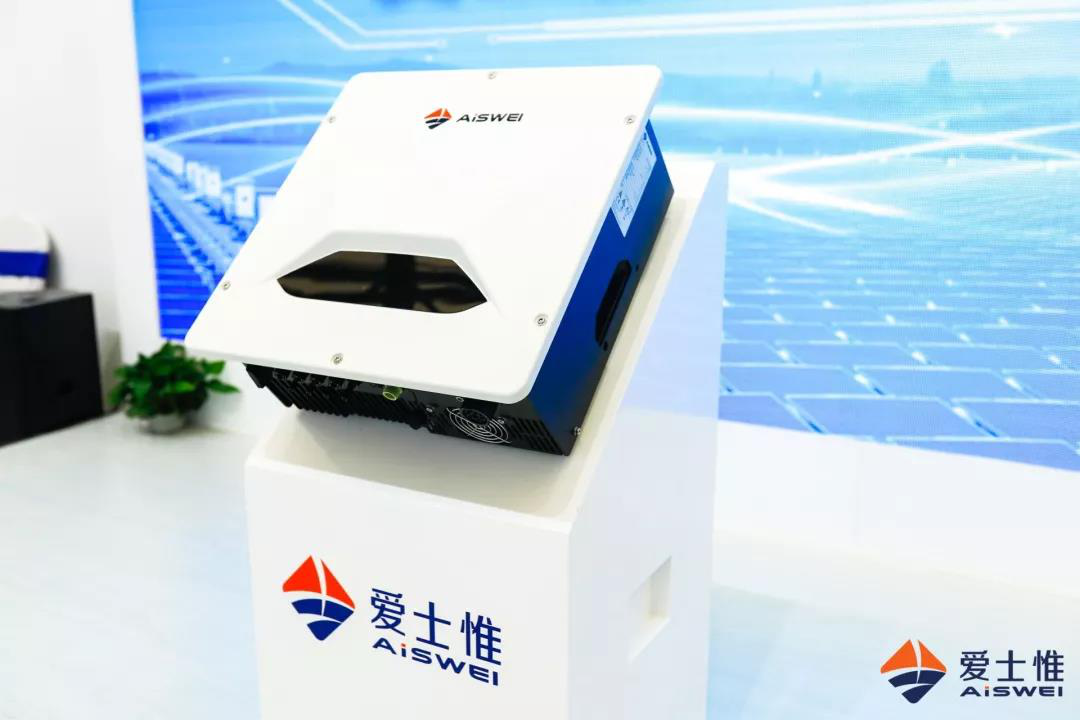 Product highlights
ASW new generation 15k/20k inverter, based on customer demand-centric product development concept, will take the power generation maximization, safety, ease use, easy maintenance, high reliability and high performance-price ratio as the key design considerations, and strive to meet the key needs of users.

●The products have been upgraded in key technology. Compared with the previous generation of 20kw, the volume and weight are reduced by nearly 30% and 40% respectively.

●The design of non-unpacking power distribution is adopted, which greatly improves the ease of use and maintenance.

●It adopts screen-free design and innovatively uses LED energy bar and near-field APP alternative to completely solve the hidden trouble of LCD screen failure.

●The high sampling precision control platform based on dual-core makes our control more accurate, faster and more intelligent.

●Powerful overload and overdistribution functions can further reduce the LCOE of the power station and speed up the internal rate of return on investment of the power station.

●Aiming at the large household market in rural areas of China, a professional type II DC lightning protection function is integrated to ensure that large household power stations in rural areas are protected from lightning strikes.